As a member, you can aid us in our efforts to rid the world of this dreaded disease in our lifetime.
As a member, you will receive our bi-monthly newsletter detailing all of our activities and upcoming events.
As a member, you will receive advance notice of any special events and activities.
Simply download the form below, fill it out using adobe acrobat reader, and print it or print the form and fill it out by hand. We appreciate your help furthering our goal.

Note: This form is in PDF format (you will need Adobe Acrobat Reader available free from Adobe)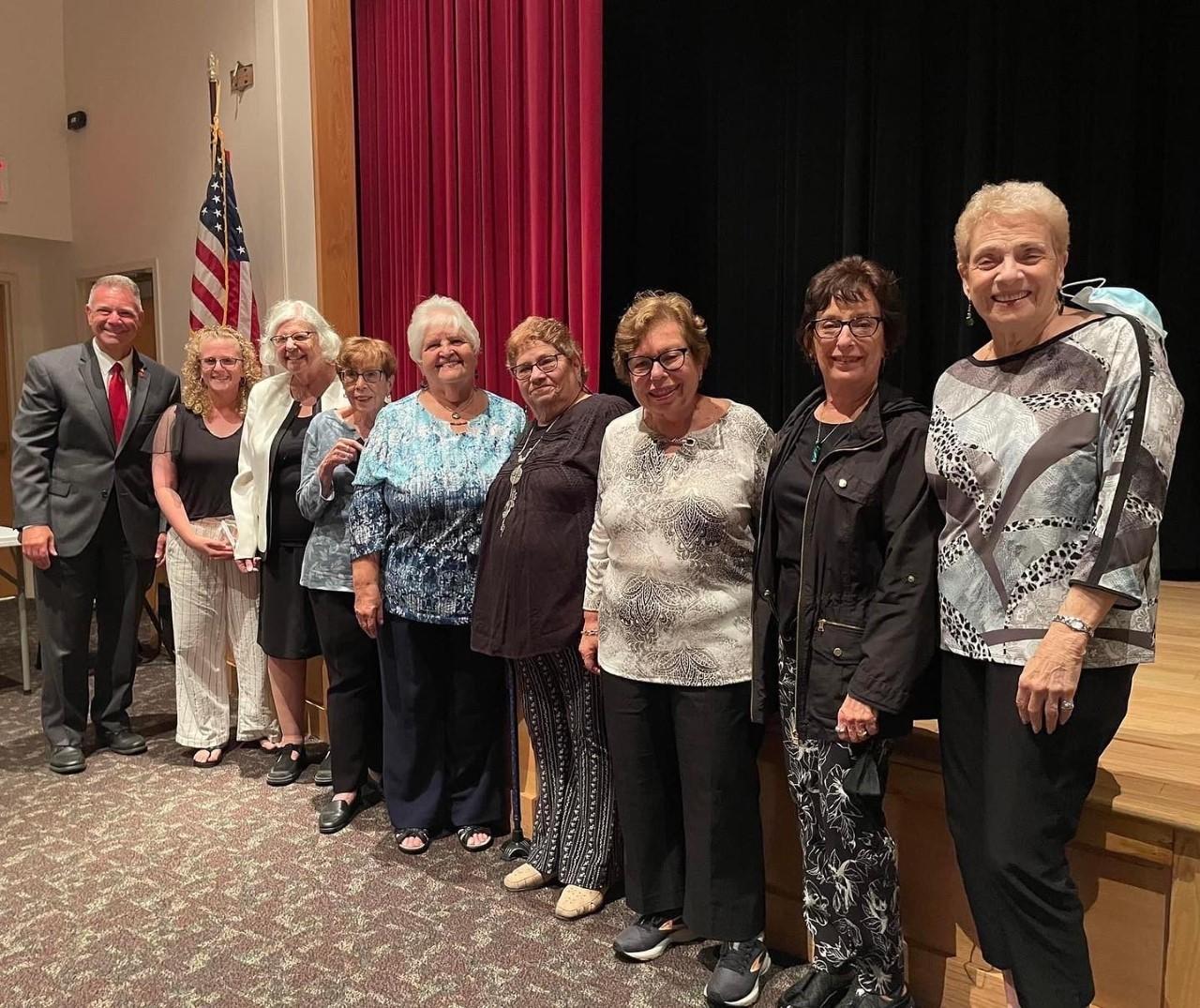 Board members installed by Steve Rhoads (Town of Oyster Bay Legislator) at June 2022 meeting.  From left, Julie Gaynes (co-President), Lena Gaynes (President), Charlotte Cooper (Treasurer), Evelyn Rose (Fundraising Vice President), Anita Spandorf (Financial Secretary), Joyce Lerner (Membership Vice President), Alice Bruno (Corresponding Secretary), and Audrey Teitler (Recording Secretary).